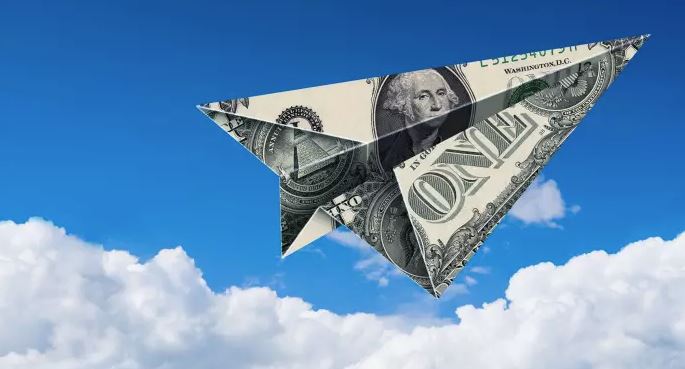 The proportion of the global business jet fleet on the market has fallen to levels not seen since before the worldwide financial crisis. Yet while the sector is keen to view this as a sign of the good times returning, market messages are mixed.
The most recent business jet market report by Swiss bank UBS says used aircraft accounted for 10.5 per cent of the aircraft for sale in July. This was the lowest level since November 2007.
"We're now at a new beginning point of steady, healthy growth," argues Chad Anderson, president of sales agent Jetcraft. "The market is back to a point where there is more than one buyer for aircraft that are correctly priced, marketed and positioned. Inventories are back to pre-recession levels."
Steve Varsano, who founded The Jet Business, broker of sales of super-midsize and larger business jets, says this is feeding into prices.
"Prices of second-hand jets have come down drastically over the past two years," he says. "Now prices are really starting to stabilise."
15%
Reduction on the total number of recent model jets listed for resale YoY
The used-jet market has also acted as a brake on sales of new aircraft. In its latest Global Business Aviation Outlook last month, Honeywell, the industrial group, said this was one of a range of difficulties for plane makers.
"Declining used aircraft prices, continued low commodities prices and economic and political uncertainties in many business-jet markets" remain concerns for new jet purchases, says Ben Driggs, president of Honeywell's after-market sales in the Americas.
Another important factor is the cost of depreciation. This will be "much more on a new jet than the maintenance cost on an old jet", points out Oliver Stone, managing director of Colibri Aircraft, a European jet broker.
The balance between depreciation and maintenance illustrates the case for buying nearly new planes, especially aircraft that are still under a manufacturer's warranty or have a good maintenance contract.
"Take a 2005 Bombardier Challenger 604," says Mr Varsano. Owning that $6m large-cabin, long-range jet would cost about $400,000 a year in maintenance, he adds. "But if you spend $10m more you could get a 2014-15 Challenger 605. If borrowing costs are 3 to 4 per cent, the interest would be $300,000 to $400,000 a year. And with the newer aircraft you would have better reliability and a better residual value."
The falling prices of used aircraft have tempted new buyers, according to Mr Stone. "There's been a pretty significant uptick in first-time buyers buying pre-owned aircraft," he says.
620-640
Expected deliveries of new jets in 2017 according to Honeywell
A huge number of aeroplane transactions are driven by a "liquidity event", he adds. "People who have sold companies, or who have more cash flow from growth — they've been chartering for a while, and have seen the business benefits, so they want to try owning a plane."
Choosing the right aircraft is difficult, especially when rising numbers of buyers lack experience, says Mr Varsano. "Twenty years ago people first bought a small plane and worked their way up." Now "more and more first-time buyers are getting into a bigger aircraft."
Catering to this is The Jet Business's showroom on central London's Park Lane. It contains a mock-up of an Airbus Corporate Jet cabin and a sophisticated computer tool that displays life-size images of jet interiors on a wall of screens. This allows buyers who may have little knowledge about aircraft to compare models easily, says Mr Varsano.
He also stresses the interplay between the used and new jet markets, citing the Gulfstream G550. "There are about 540 in the world," he says. There were about 35 for sale when deliveries of the more capable G650 started, he adds, partly from people upgrading to the newer jet. Now, of the G550s "with the preferred forward galley, less than five years old, there are just three for sale."
"Prices have come down so far, people are keeping their aircraft for longer," he says. "It used to be four to five years. Now it's six to seven years." People used to buy a small plane and work their way up. Now more first-timers go for a bigger aircraft
Honeywell's expectation was of 620-640 new jets being delivered in the 12 months to the end of 2017 but statistics about the global fleet can be misleading, says Mr Versano. "A lot of aeroplanes are 30-40 years old," he notes. "Fifty per cent are more than 30 years old. How many of those will get sold? I don't know anyone buying a 30-year-old plane."
Mr Varsano, who started his aviation career in statistics, says a cut-off that excludes jets over three decades old would give a better idea of the state of the market. His figures put the number of jets for sale at 2,208, with 562, or just over a quarter, more than 30 years old.
There is a problem with the oldest business jets, says Mr Stone of Colibri. "A Challenger 601 from the late 1980s that needs its engines overhauled will cost $1m per side . . . but then the aircraft will still be worth just $1.7m."
A looming concern is upgrades required by regulators to avionics equipment. One key US deadline is the end of the decade. There are not enough maintenance facilities to overhaul all the fleet, so "we're starting to see a negative impact [on value] of not having had the upgrade done," says Mr Stone.
But opportunities exist in cheaper jets and what remains a sluggish market for used aircraft. Lower hardware prices are cutting jet chartering costs. Leasing company Global Jet Capital is putting its aircraft out to charter when it takes them back at lease-end, until they are sold or re-leased to new clients.
Ben Murray, Global Jet senior managing director of asset management, says this can throw up customers who might never have thought of leasing. "We might approach a charterer [of the aircraft]," he says, "and actually sell them a lease."
by Rohit Jaggi